Palace Theatre Seating Plan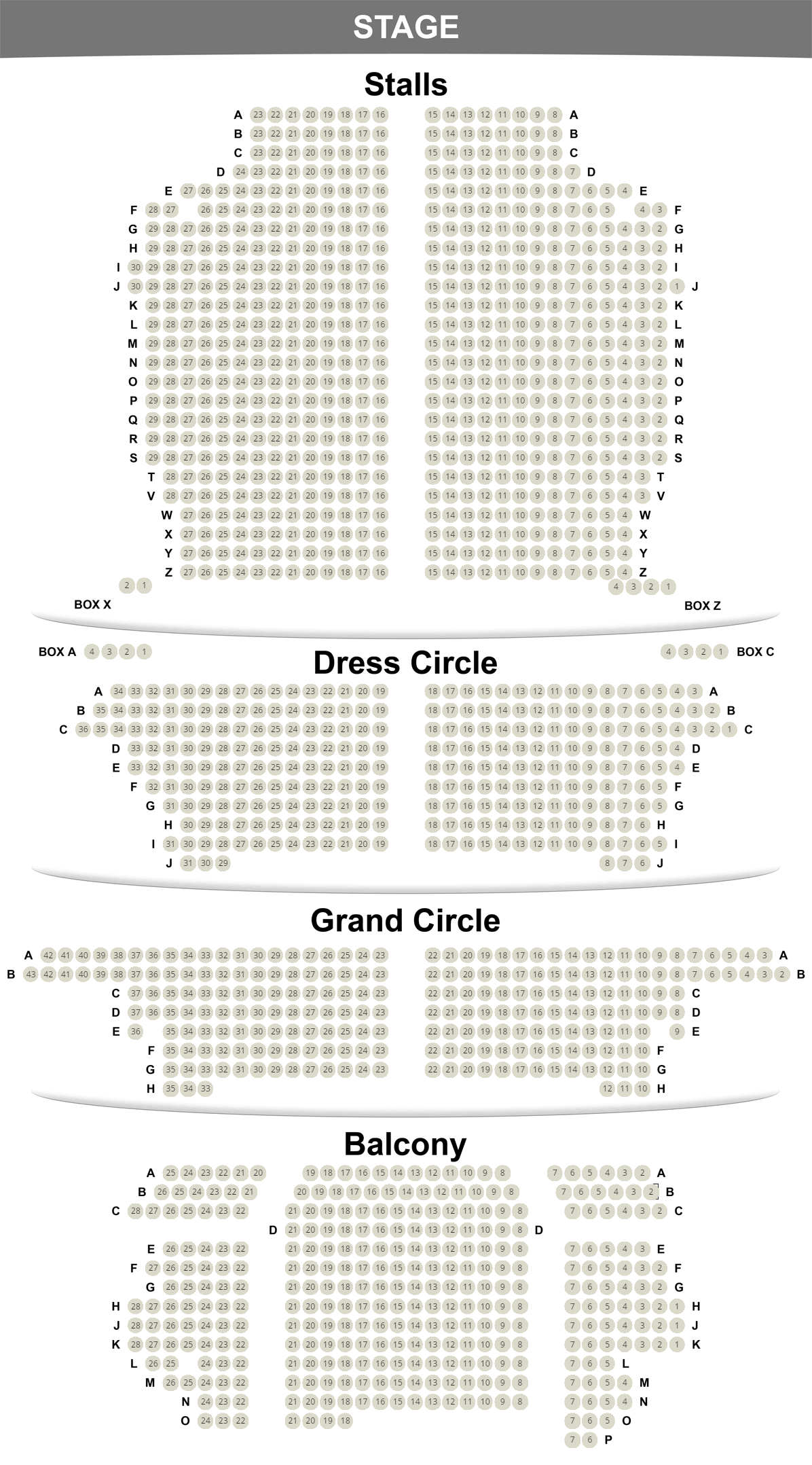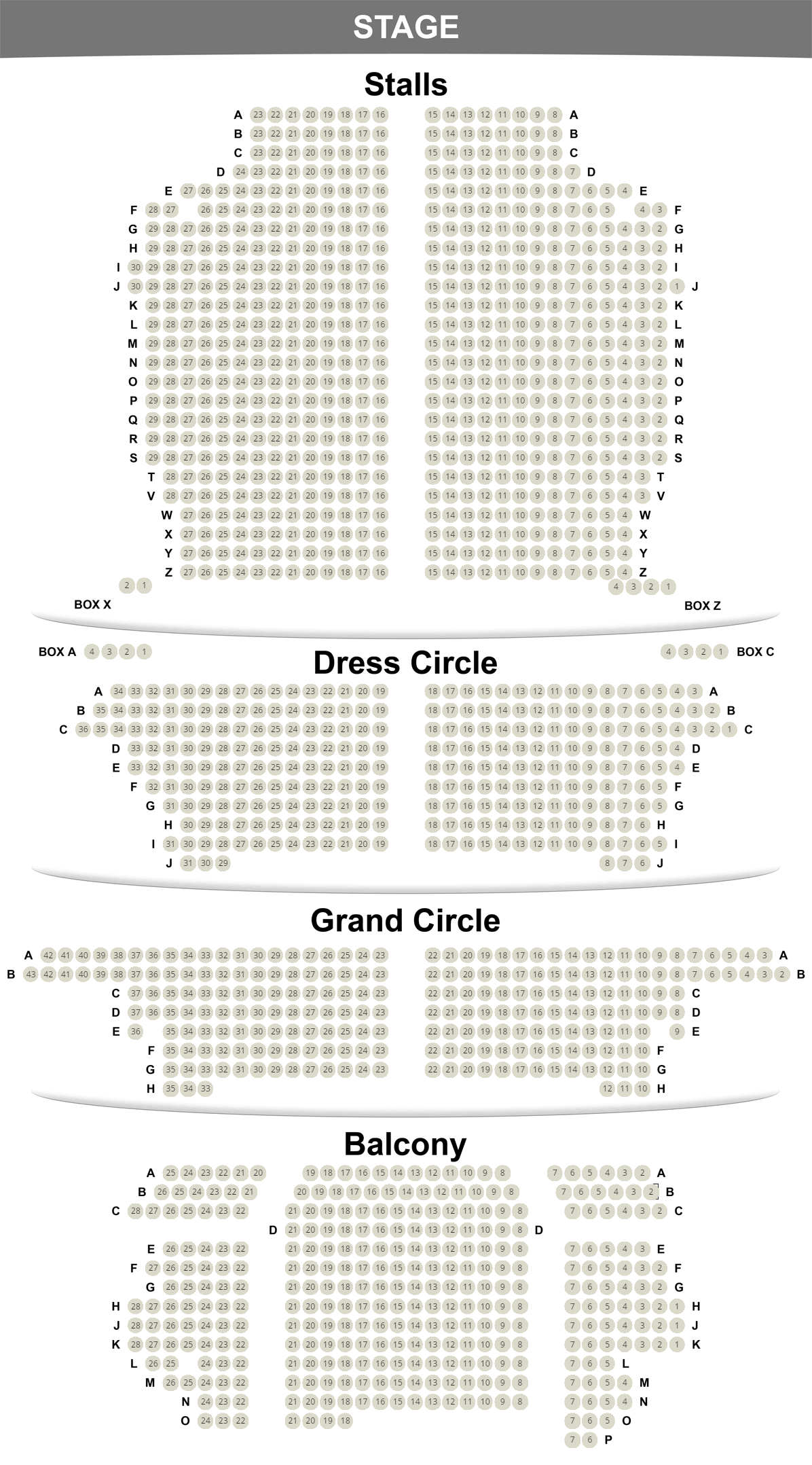 The Palace has a nice, big auditorium, seating just over 1400 people across four levels; the stalls, dress circle, grand circle and balcony. Given the size of the theatre, the quality of seats is diverse and the ticket prices vary accordingly. The stalls section nearest to the stage gives some of the best and most expensive views in the house. Owing to the huge height of the auditorium, seats at the back of the last two levels, the grand circle and balcony can feel disconnected from the action on stage.
The stalls
The stalls of the Palace are divided into two sections by a central aisle with a gentle rake that allows for partial views over the tops of audience members' heads. Pillars at the edge of Row S, H and C can cause obstructions to seats located behind them and reduce the leg room for those next to them. The front and centre sections are the best places to try and get seats, since around the edges and towards the back of the stalls the overhang from the upper tiers can obscure some of the stage.
The dress circle
Seats at the front of this section can often be the best in the auditorium as the views are unrestricted and close to the stage. The middle rows of the dress circle give a great view of the stage and many of the effects that go on above it are best observed from there. The seat prices vary depending on how far back they are, with the seats to the side of the section generally cheaper than those in the middle. May seats located at the edges of rows offer a side-on view to the stage, since the rows follow the steep curve of the balcony.
The grand circle
Three levels up from the stalls, seats in the grand circle feel quite far removed from the action on stage although front and centre rows can still offer good, unobstructed views. People looking for cheaper tickets should consider this section, with bargain tickets that don't sacrifice too much in the way of stage views. Much like the dress circle below, the curve of the grand circle restricts many seats on the ends of rows.
The balcony
The uppermost tier of the Palace feels quite tucked away from the main action. This level is very steeply raked and very high up from the stage, meaning it's not recommended for those who suffer from vertigo, have difficulty walking or climbing stairs. On up-side, seats situated in the balcony are invariably the cheapest on offer in the entire theatre.
Buy Tickets Online


From Official Tickets Agents